DISCOVER OUR HOTEL WITH A BEAUTIFUL SEASIDE RESORT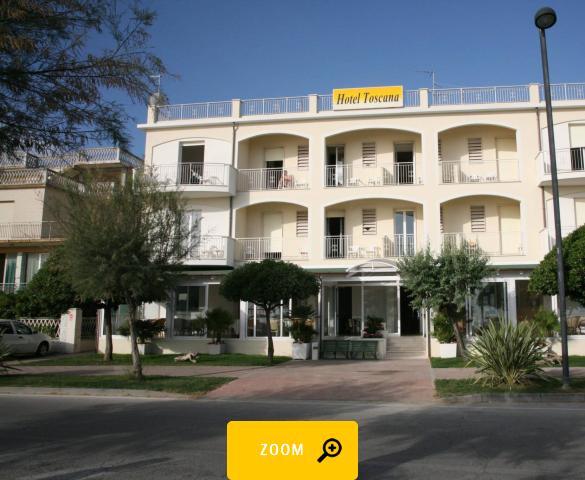 The Toscana Hotel, which is personally operated by its owners, is situated just in the heart of one of the most beautiful resorts of the Adriatic Coast of the Marches.

Its privileged position makes it particularly accessible from nearly everywhere. Regular railway connections from and to Marotta give tourists the possibility to reach this enchanting seaside resort, as well as further famous.
Italian cities, such as Urbino, Loreto, Fano, Pesaro, Riccione and Frasassi.

The recently renovated Toscana Hotel is provided with 21 bedrooms (both single, double and triple ones) featuring comfortable spaces which are the ideal solution to host large families.